Jewish Hora Dance Tradition
Filled with music, gusto and cheers, the hora – or chair dance – is an Israeli and Romanian circle dance customary at Jewish weddings. The hora is typically danced the traditional Jewish folk song, Hava Nagila. Composed in 1915, Hava Nagila is among the first modern Israeli folk songs in the Hebrew language. It has become an essential tune of band performers at Jewish weddings and bar/bat mitzvah celebrations.
During the hora, the bride and groom are lifted into the air on chairs by guests while their friends and family dance in a circle around them. Sometimes the bride and groom may hold onto a napkin between them. The hora is not only historic and fun, but a wonderful opportunity for LifeStory.Film to photograph and record family and friends in candid, celebratory splendor.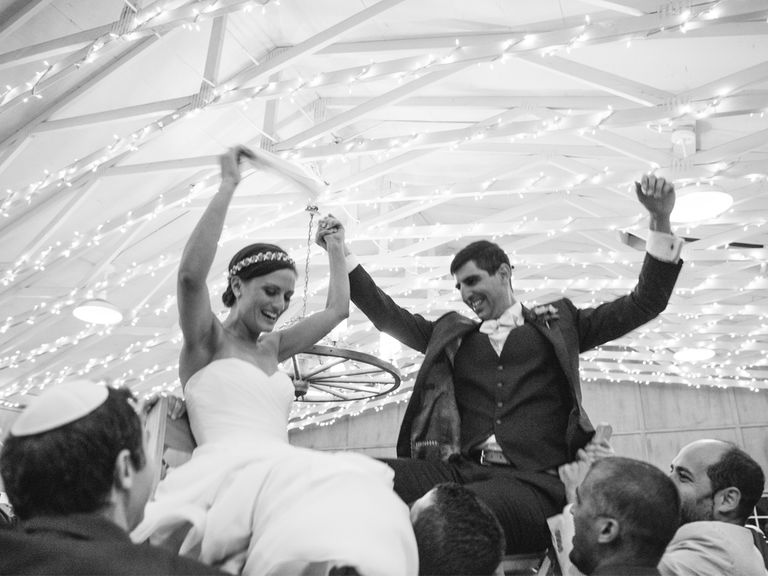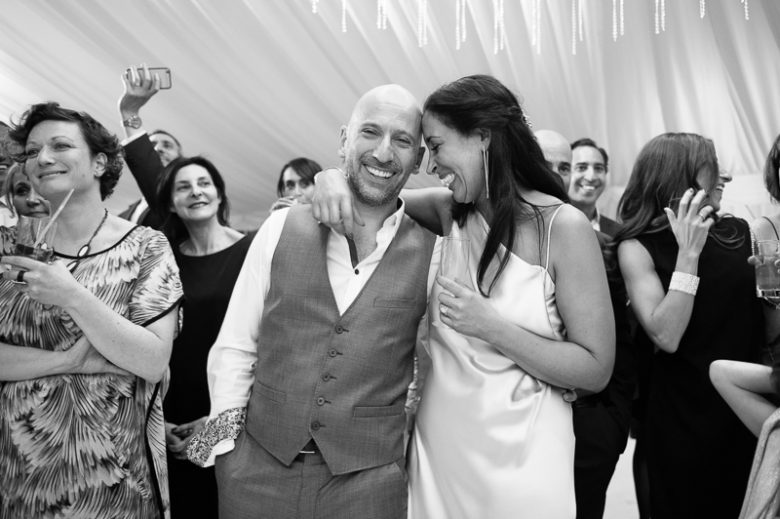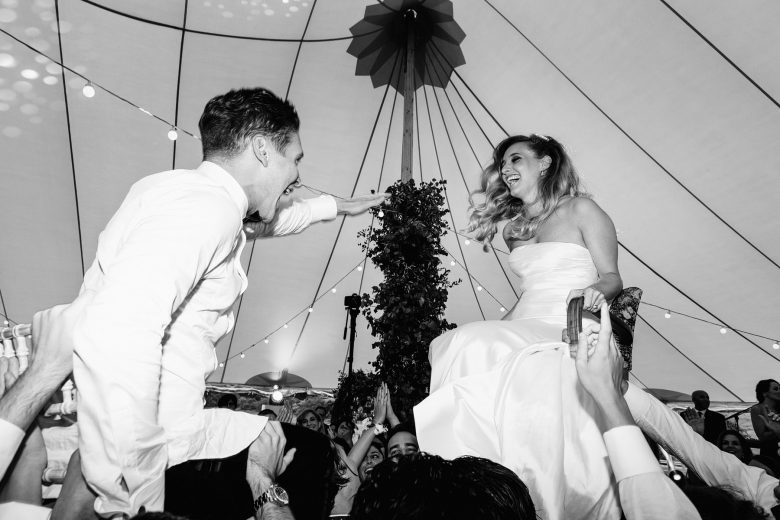 Usually the bride and groom will dance the hora early in the evening – before the first course of dinner or right after the first dance. Some couples prefer to wait until after dinner, though. There is no real set time to do the hora, it's up to each couple. (perhaps right after first dance)
Typically the hora will last anywhere from 5 to 20 minutes, with 10 minutes being the perfect amount of time for many. For example, if it's a small, calm wedding, it may end up being closer to 5 minutes. If it's a large, lively reception, and there are many guests who also want to be hoisted in chairs, it may hit 20 minutes or more.
After the hora the couple may take a break from dancing themselves and stay on their chairs on the dance floor while guests entertain them. Among the things we've seen guests do to impress the bride and groom: dancing, back-flipping, juggling and fire-blowing.
The hora dance is an extremely buoyant and exciting part of Jewish wedding traditions. LifeStory.Film loves capturing this particular part of the wedding day because it always delivers the most authentic, candid reactions of excitement, joy, and pure fun!