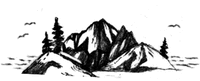 W
Wedding Photo&Video Storytellers.
We want to document your wedding and tell your wedding story of love. Each couple has a unique synergy, so we decided to create an absolutely unique style in the wedding photography&videography field. We dedicate a big part of our process to really get to know you and to plan the story structure based on your own vibe.
RUSTIC WEDDING
Wedding Love Story of Amber & Rob from Chicago
Rob and Amber first met at the University of Illinois, but it wasn't until they ran into each other in New York City that they decided to get dinner. That night, things were going so well, Rob asked Amber if she'd join him on his upcoming trip to India. She said YES (!) which is basically the beginning of the most amazing love story ever.
READ FULL STORY
Desolate Dream
A Short Wedding Film Produced By LifeStory.Film
We want to dedicate this film to all couples. For those who are just starting the relationships, for someone who is about to get married and those who live together for many years. Real love is fearless!
READ FULL STORY
WEDDING IN MEXICO
WEDDING LOVE STORY FROM LOS CABOS, MEXICO
VINEYARD WEDDING
Wedding love story of Noura&Matthew
WE CAPTURE BEAUTIFUL STORIES
W
Let's get started - We can't wait to meet you!
Los Angeles, California
[email protected]
323.556.4362