Tips For Writing Your Own Ceremony Vows
FILM BY LIFESTORY.FILM
If you're not a writer at heart, the prospect of crafting your own wedding vows may seem overwhelming and frightening. However, you don't have to be a professional or passionate writer to create moving and memorable vows. Here are some tips to use to write your own
perfect wedding ceremony vows.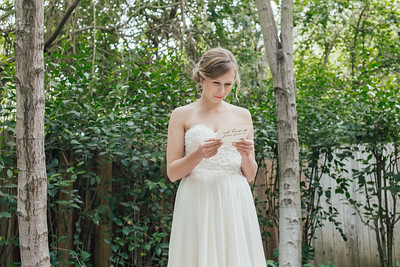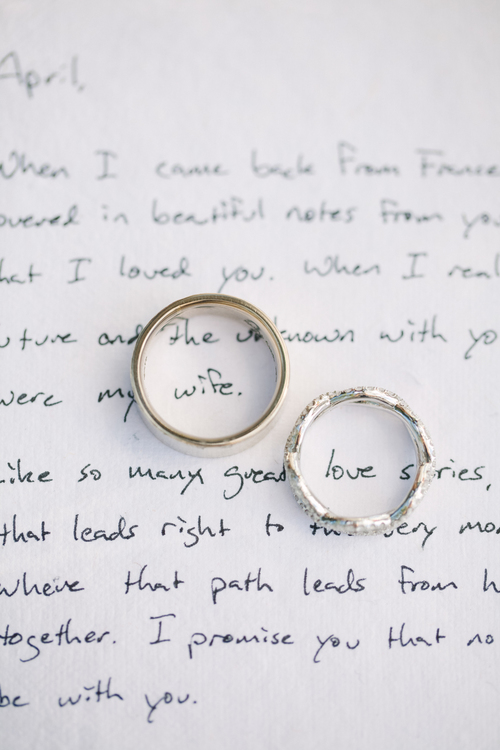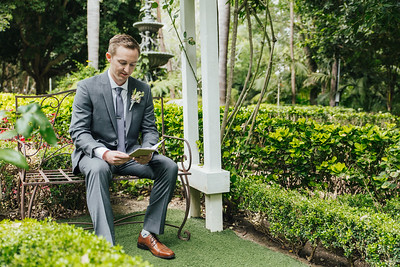 Peruse past vows for inspiration.
There are thousands of vows written by other couples floating around the internet. Take the time to read some to see what moves you. It's totally acceptable to incorporate these samples into your own original words or just to use them as a starting point. You can also found many books that provide sample vows that fit with your own religion (if you are religious).
Talk about vows with your fiancé.
Writing your vows should be a mutual effort with your partner. Talk about how your envision your vows in terms of mood and tone. Some couples prefer serious vows, others funny and some a mix. Discuss the logistics too. Will you write the vows together or separately? If separately, will you share them before the big day?
Consider these questions.
Take some time to reflect upon your relationship and fiancé. If you need some starting points, answer these questions. You don't have to write elaborate responses – notes are fine. These questions will help get your creativity going and may provide the direction you want your vows to take:
What do you love about your partner?
How has your partner inspired you?
What do you respect most about your fiancé?
How has your life changed since meeting your mate?
What obstacles have you overcome together?
Why do you want to marry this person specifically?
Are there challenges you predict in the future?
What are the ingredients that make your relationship work?
What did you think the first time you laid eyes on your partner?
At what moment or point did you realize you were in love?
What do you miss most about your fiancé when you're apart?
What qualities do you most admire in one another?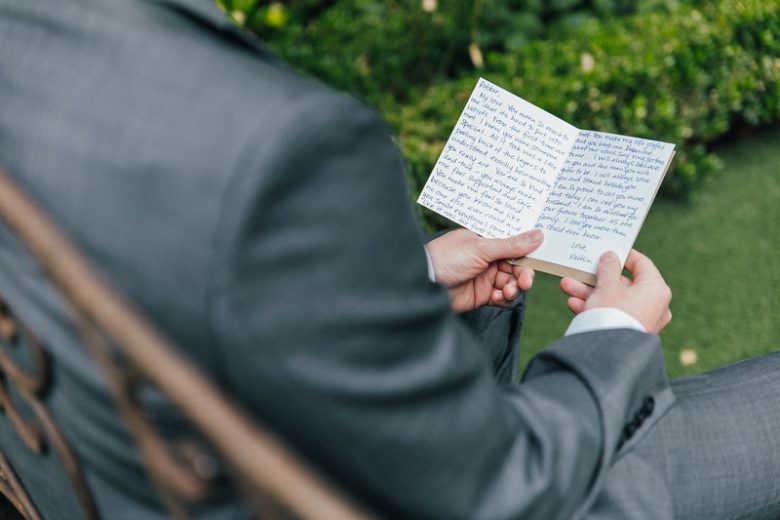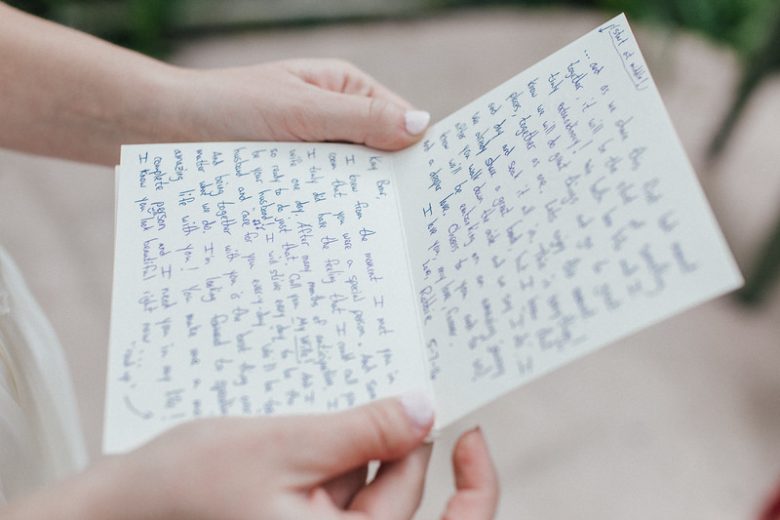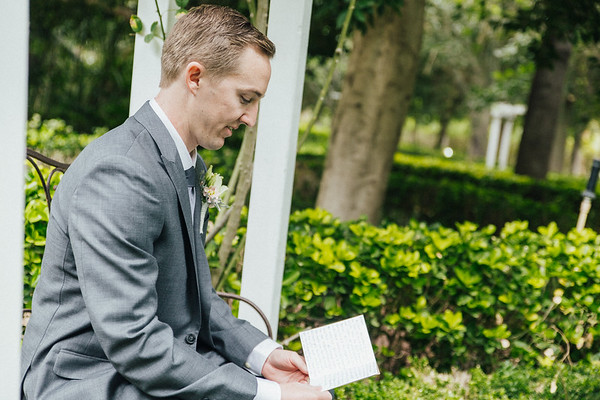 Make some promises.
When writing your vows, be sure to include at least one promise. After all, the word vow means "solemn promise." You can make broad promises like, "I promise to always love and support you" or specific promises, like, "I promise never to fall asleep angry at you," or a combination of both.
Don't overshare.
Although vows should be personal and not cliché, you definitely don't want to write anything too private. With so many friends and family members from all parts of your life present, you want to make sure everyone feels comfortable and included. Avoid inside jokes, deeply personal anecdotes and vague nicknames or code words.
Keep it short and sweet.
While the vows are an extremely important part of your wedding ceremony, you still want to keep them on the shorter side. One to two minutes in length is perfect. You can accomplish this by picking the most important points and making them clearly, concisely and one time only. Just because a sentiment is meaningful, it doesn't mean you have to say it more than once. Remember, you can also give a toast at the reception if you want to share more.
Write and read.
After you write your vows, practice them a few times in the mirror, with a family member or friend or with your fiancé (if you're sharing them ahead of time). Practicing is important because your vows should be easy to say and sound conversational in tone. It's totally OK not to memorize your vows, but if you do plan to memorize them saying them plenty of times
beforehand is key.