Indian Wedding Photography
FILM BY LIFESTORY.FILM
LifeStory.Film has become a leading expert in Indian wedding photography over the years. It all began with one Indian wedding several years ago and from there we were honored to be referred to another and another and another…. Our journey with our many Indian couples has been wonderful and we feel so blessed to be a part of the Indian wedding community. It's a photographer's dream come true to be able to capture some of the most elaborate, exquisite and gorgeous weddings in the world.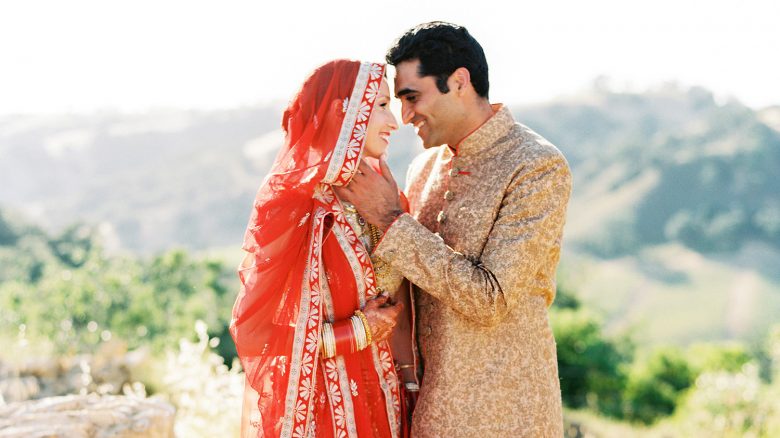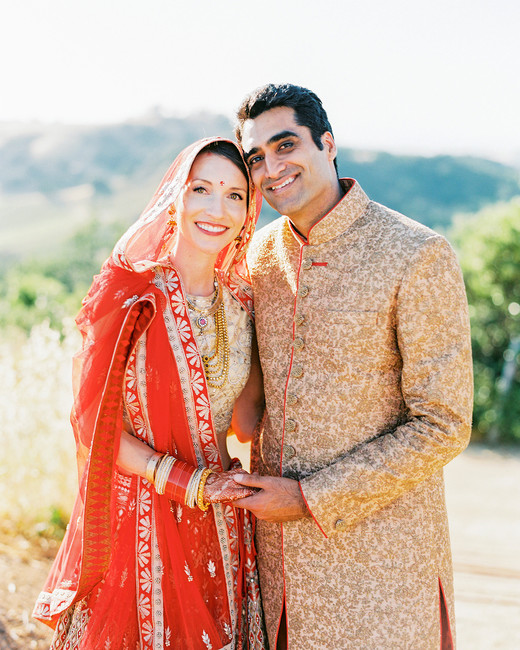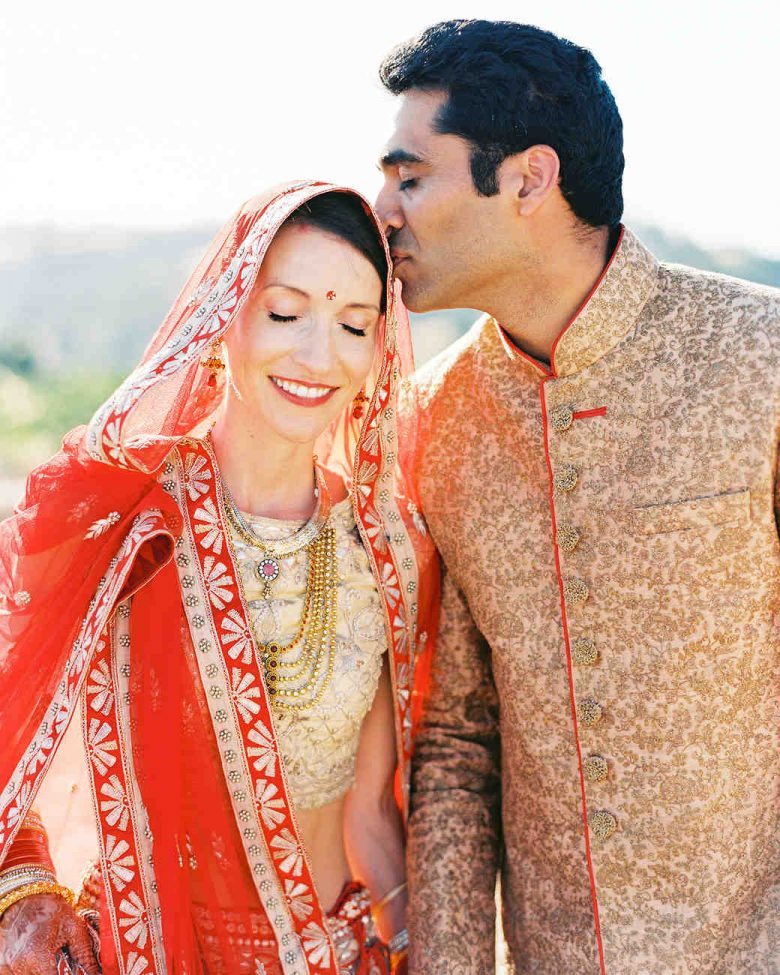 Types of Indian Wedding Photography
From Hindu weddings to Sikh weddings and others, we do every kind of Indian wedding there is. Through our many years shooting Indian weddings, we've learned the subtle and major differences of the diverse Indian Wedding ceremonies. We know what to look out for, the camera angles to use and key wedding events for each of the ceremonies. As specialists in Indian wedding photography, we promise to capture every important moment. We will make both the couple and their families happy with the wedding photos, wedding albums and overall experience with LifeStory.Film.
Special Pricing for Indian Wedding Photography
Due to most Indian weddings being multi-day events, we realize that Indian wedding photography requires special pricing. Therefore, we have special packages created specifically for Indian weddings. These packages include coverage for Mehndi parties, Sangeets and the wedding day itself. In the event you require additional coverage for other wedding or pre-wedding events, we have hourly rates available. Contact us here for more info.
Creativity in Indian Wedding Photography
Creativity is the hallmark of an Indian wedding and also our photography. At LifeStory.Film we put an emphasis on capturing your nuptials and the events leading up to them with creativity. We are always looking for neat reflections and angles, interesting foregrounds and backgrounds and the perfect lighting. Our professional blend of lighting techniques with creative post production
allows us to create spectacular, artistic imagery for your Indian wedding.
Vibrant Colors in Indian Wedding Photography
Another essential part of an Indian wedding is the colors. Part of our success with Indian wedding photography has been our ability to seize the vivacious colors with our various
techniques. For example, we don't do too many "vintage fades" or other desaturated processing techniques unless the scene and image calls for it. Rather, for the bulk of our photography, we apply techniques to enhance the dynamic colors. We use all of the resources, tools and expertise we have built up over the years to capture the colorful action, beauty and emotion of your Indian wedding.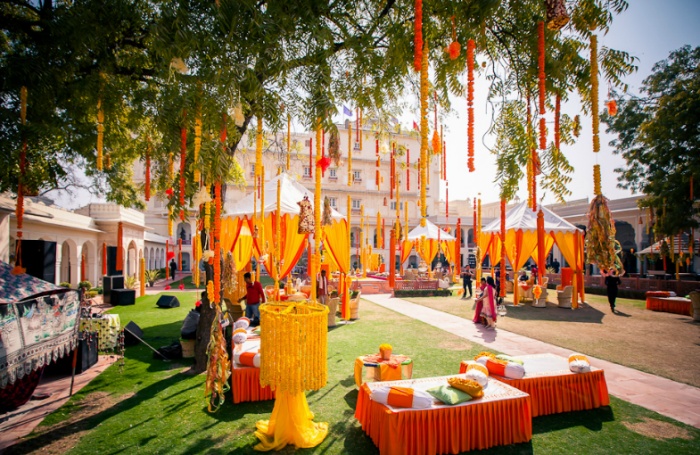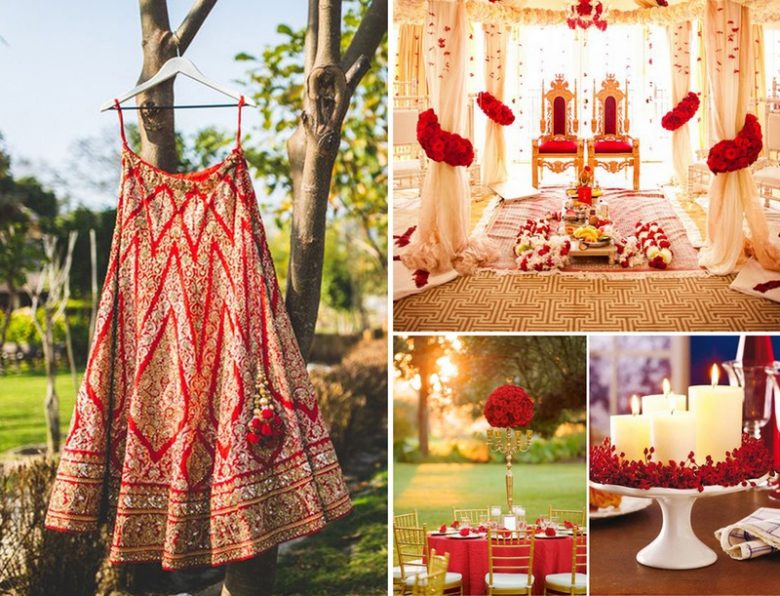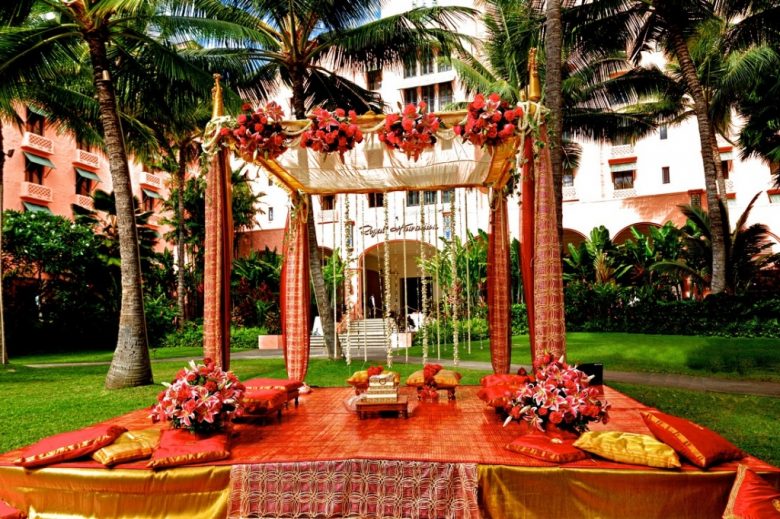 Photography for the Baraat
The Baraat is the groom's time to shine. It's a fun and festive atmosphere. While we're never 100% sure what kind of unique ride our groom will come up with, we will capture it all. Some of the rides we've seen our grooms arrive on: horses, elephants, rickshaws and motorcycles.
Daytime Indian Bride and Groom Portrait Photos
We love to capture our bride and groom in their stunning wedding outfits during the daytime. We begin with the individual portraits of the bride in her traditional Indian bridal attire and the groom in his. Next, we shoot our couple's portraits. We know that for these photos it is very important to get a mix of traditional, creative, scenic, candid and natural shots. Calling upon our photography expertise, we get all of these with a limited amount of time.
Nighttime Indian Bride and Groom Portrait Photos
Rest assured, we can take stunning Indian bride and groom portraits at any time in the day, whether it be the morning, afternoon or evening. Below are a few images of our nighttime couple's portraiture for Indian wedding clients. You will notice in these images, we focused on capturing the dreamy mood of the scene while using the lights and environment to add interest to the overall images.
Photography for Indian Wedding Ceremonies
While Indian wedding ceremonies are spiritual and religious, they're also teeming with a wide range of emotions. At LifeStory.Film, our goal is to get a unique combination of wide angle and close up photos. We utilize a variety of angles and anticipate smiles and emotional moments during the Indian wedding ceremony. For example, we know that after the couples walk around the fire, there is a good opportunity for some hearty laughs as they race to sit first!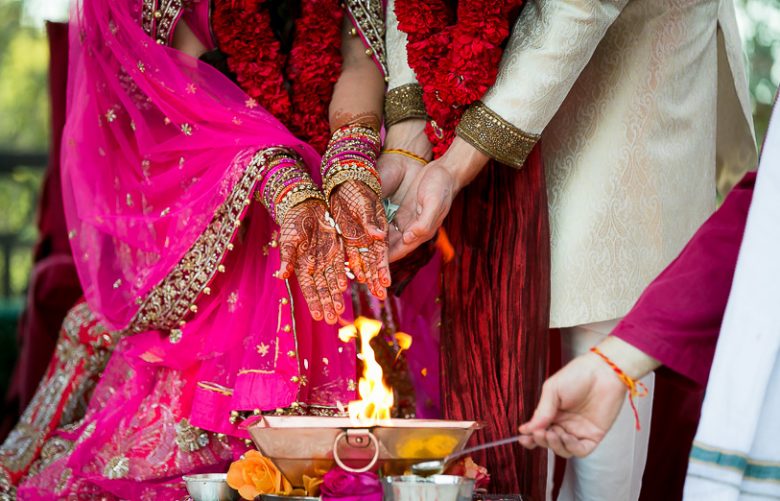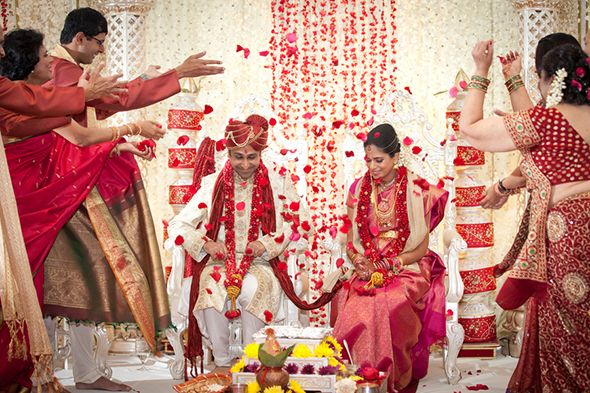 Detail Photos for Indian Weddings
The best time to photograph the bride's details (wedding shoes, jewelry, bouquet, etc.) is in the morning. We strive for perfection in the lighting and backgrounds for these photos, as we know
how important they are to you.
Ceremony Detail Pictures for Indian Weddings
When you see your long-awaited wedding ceremony site in person, it will be full of your guests. Therefore, it's our job to capture these details in their unaltered state before your guests arrive. That way you can look back and admire the wonderful detail in your wedding ceremony site.
Reception Detail Pictures for Indian Weddings
Like the ceremony detail photos, the same rationale applies to the reception details. When you finally see the reception hall guests will be in it. We will use our lighting techniques to showcase the empty space for you so you can enjoy the details after the fact
Photography for the Sangeet
The Sangeet is a pre-wedding celebration for the bride and grooms family to formally meet and when the partying begins. The sole purpose of a Sangeet is to celebrate the anticipated wedding festivities with performances from the couple's relatives. Just like the Mehndi, the Sangeet is also included in our Indian wedding photography packages. Our main goal during Sangeet photography is to capture all the fun moments between family and friends. We schedule our arrival 10-20 minutes prior to invitation time in order to capture all the elaborate details of a
Sangeet.
The Mehndi (henna) Party Photography
We incorporate the many pre-wedding and wedding festivities - including the Mehndi party – in our Indian wedding packages. We love getting to know your families in a more intimate setting. The Mendhi party event offers excellent opportunities for candid. Our photography captures all the time, planning and heart that went into the Mehndi process.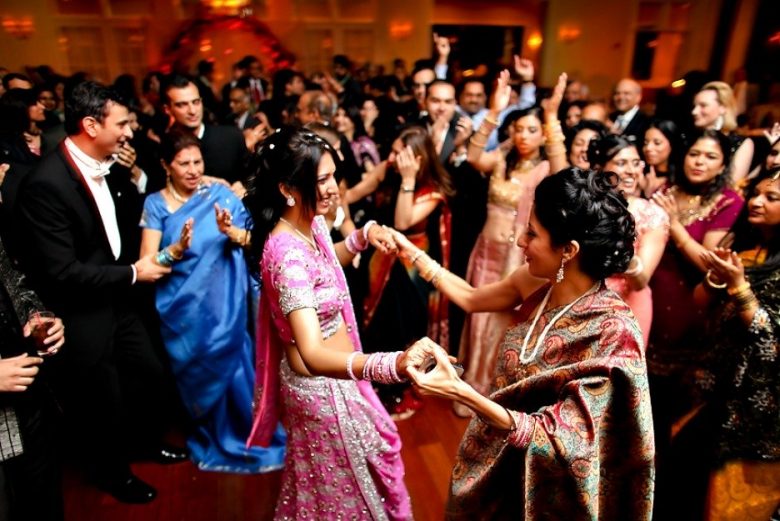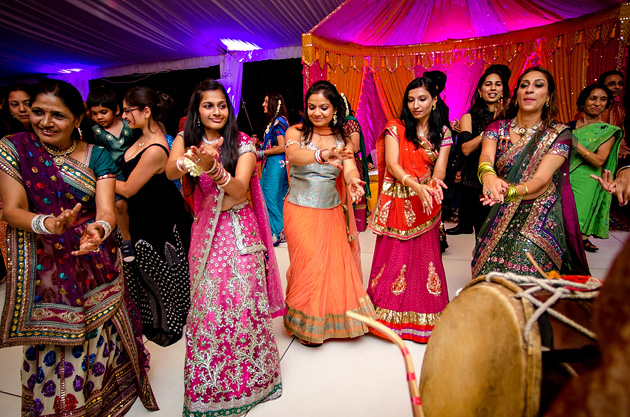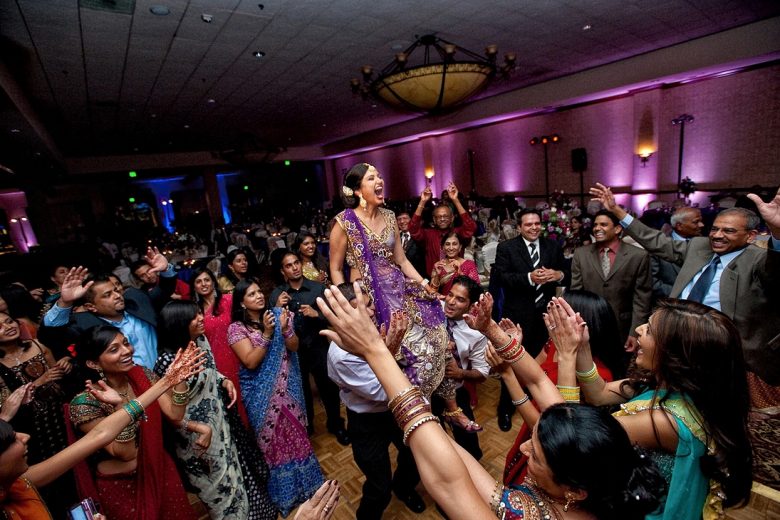 Indian Wedding Reception Photography
A time for celebration and emotion; that is what an Indian wedding reception is. As photographers we will catch all the laughter, tears, smiles and dancing during your wedding reception. Whether your great uncle Divakar is captivating the dance floor or your maid of honor Sangeetha is giving a teary speech, we'll capture it all through our many lenses.
Contact us for your Indian Wedding
Please contact LifeStory.Film if you're interested in hiring us for your Indian wedding. We would be honored to be part of your special day. Contact us here and be sure to check out our Indian videography as well.